Kuljetus Petri Nurminen Oy: Expertise under control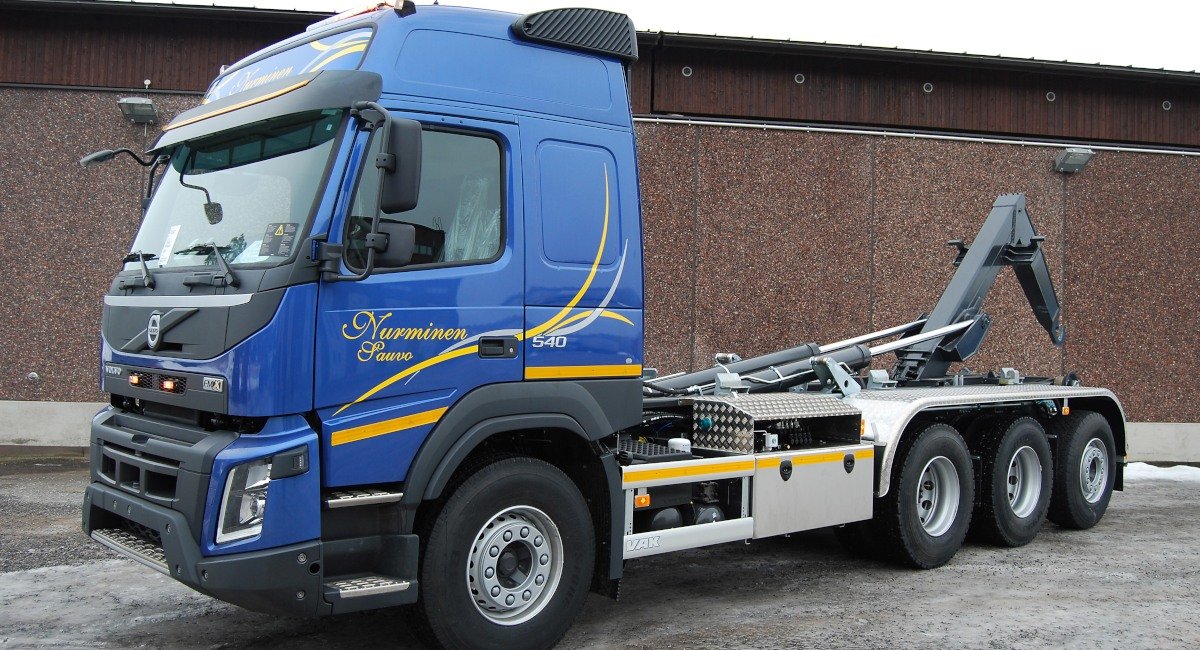 Kuljetus Petri Nurminen's newest hooklift vehicle is not any old truck. Due to the integrated remote-control system, the vehicle can be operated from outside the vehicle – a feature that Nurminen uses, when transporting asphalt to Lemminkäinen. There is no need to shovel the asphalt mass, as it is drained from the vehicle along a pipe directly to the site that needs filling. "The system saves a lot of work, when the filling can be carried out directly from the vehicle," Petri Nurminen explains.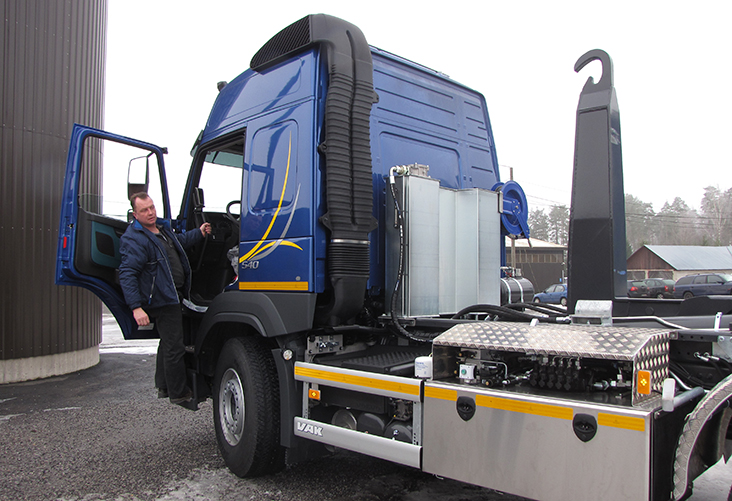 During the winter, when there is a break from asphalt work, the special vehicle is used for transporting grains and wood chips.
There used to be five remote control equipped trucks in Finland, but in February a sixth vehicle was manufactured. Kuljetus Petri Nurminen already has one remote-controlled vehicle, which was manufactured in Sweden.
"I was very happy when I heard that the skills and readiness to manufacture these types of vehicles can also be found in Vahto. The remote-control unit and the "sprider mask" used for spreading asphalt were installed in this vehicle in Sweden, but cooperation between different operators has worked very well," Nurminen says.
"A colleague of mine had already recommended VAK, so it was easy for me to begin to trade with the company located in Vahto."
The logistics entrepreneur that mainly operates in the region of Turku appreciates both the expertise in manufacturing transport equipment as well as VAK's maintenance services. It is a real advantage to drive a vehicle in for service, where the technology is familiar to them to the very last detail.
VAK's standard work includes the manufacturing of very standard cold cargo wagons, but alongside that, expertise that is less frequently needed is treasured and developed.