The staff is our most important resource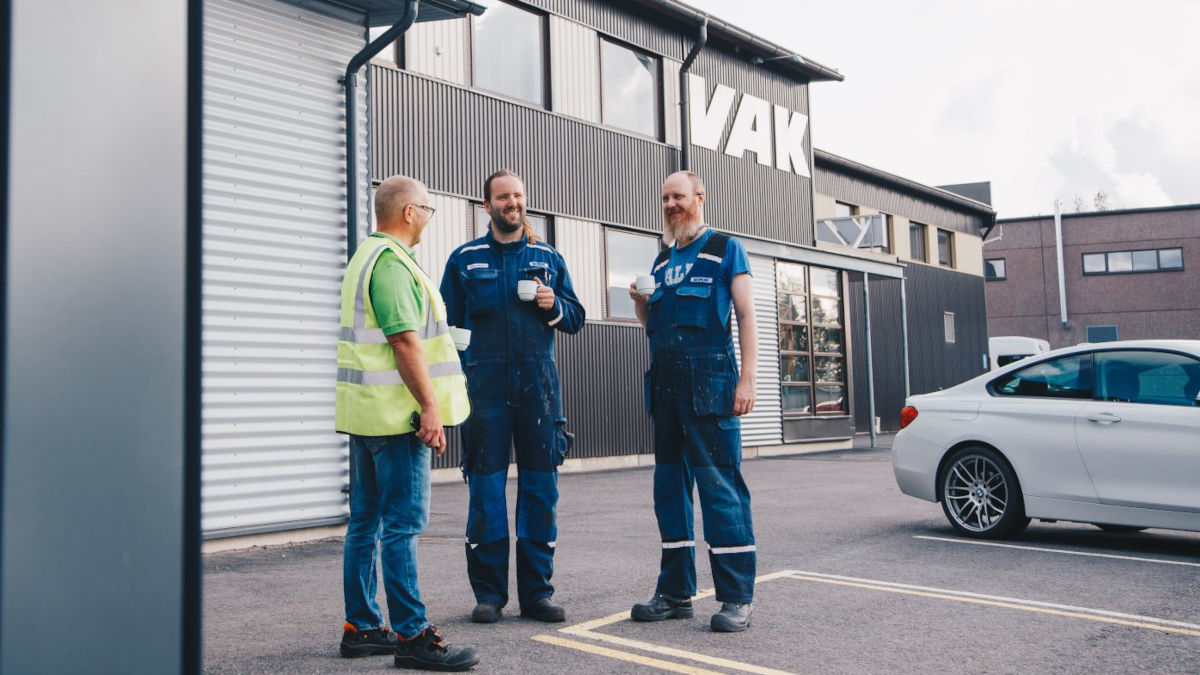 VAK's most important and most valuable resource is its skilled and committed employees. Therefore, we wish to ensure that all VAK's employees feel comfortable at their workplace. Our intention is to offer our staff a good and open working atmosphere, which encourages professional growth.
Nearly 600 professionals work in the VAK Group in various duties around the company; for example, in procurement, production, logistics, product development, design, sales and maintenance services. Some of our employees are experienced workers, while others have only just graduated. We are all however connected by the attitude to do good and a strong desire for cooperation.
Customer at the centre of attention
The customer is always at the centre of attention in our operations, and the design and production of products always begins with their needs. As a professional partner, we are familiar with our customers' business and transport needs. We invest in long-term customer relationships and take care of the customer and transport equipment throughout the service life of the equipment.
Continuous development
We consider the continuous development of our employees to be important. Our staff can improve their skills by means of supplementary training and re-training as well as internal training. We offer a wide range of supervisor work-related coaching for our supervisors. An important part of development also involves the promotion of internal mobility. Work is available in Finland as well as in Sweden.
It is important to us that VAK's employees feel well and enjoy their work in the company!
Good employment benefits
We wish to invest in the well-being of our staff and promote good working capacity by offering functional and safe frameworks for working, development opportunities and good staff benefits. We support the leisure activities organised by VAK's entertainment committee as well as our staff's sports, cultural hobbies in the form of Smartum benefits and employee bikes (GoByBike)
In addition, we remember our staff on their birthdays and celebrate service year milestones together. We also offer our staff comprehensive occupational health care.
At VAK's factory in Vahto it is possible to dine at the company's own staff restaurant at affordable prices.
We are constantly looking for new operators, so please feel free to contact us or send us your application today!