Kilon Osuus-Auto: The new low profile structure as a decisive factor in choosing VAK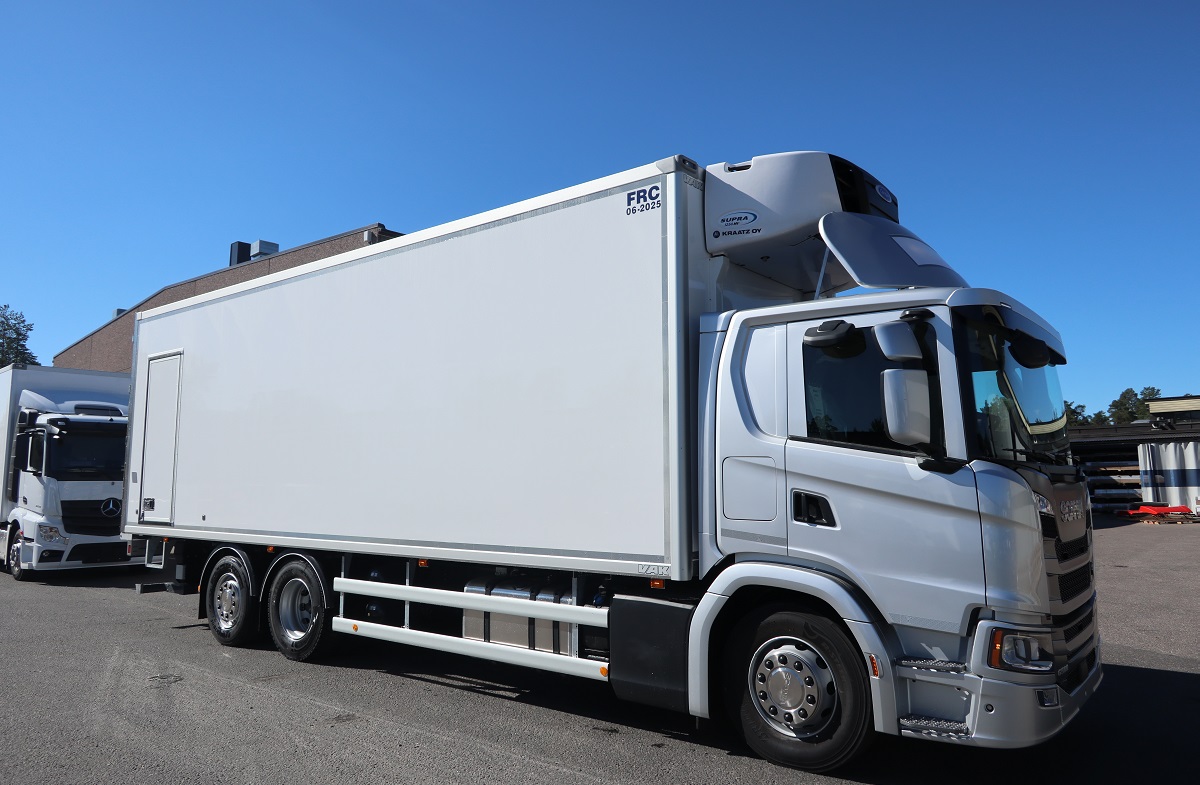 Kilon Osuus-Auto's managing director Ari Savisalo ordered transport bodies from VAK's new range for two of the company's trucks. The new vehicles were ready for the road in June 2019.
How did you end up ordering new cargo spaces specifically from VAK?– There is currently a lot of competition between transport body manufacturers. This time, VAK's new innovative low profile structure slightly tipped the scale in favour of VAK, particularly as I was able to familiarise myself with the structure at Vahto with the help of 3D modelling. The new structure is quick and easy to repair, which is extremely important to us. The truth is that damage to transport bodies occur all the time and they must be able to be repaired immediately, explains Ari Savisalo, Kilon Osuus-Auto's managing director.
What type of cargo will be transported with the vehicles and in which operating area?
– These vehicles will be mainly used for food transports and they will operate in the metropolitan area.
How has cooperation with VAK been?
– We were supplied with our first new transport bodies from VAK already in 2008, and cooperation with VAK has been excellent from the very beginning. Jarmo Laine has been our contact at VAK. It has been easy to deal with a familiar salesperson who is familiar with our company and our special needs. Cooperation is also facilitated by the fact that the details of equipment solutions that we have previously ordered have been stored in VAK's database. Therefore, VAK has a lot of historical data about our equipment which further promotes the progress of new projects, Ari praises.
– We have also cooperated with VAK on HCT projects. We were among the first three transport companies who had the opportunity to pilot High Capacity Vehicles in Finnish road transport. During that project, we worked in cooperation with Lassi Virtanen who has been involved in the development work of new High Capacity Vehicles from the very beginning. As a result of changes to transport needs, the said articulated vehicle is currently split in to two standard semi-trailers. The duo2 articulated vehicle which was developed with VAK has proven to be an extremely functional and flexible solution for us, says Ari.