"I like that we have a good working atmosphere and the workdays are varied"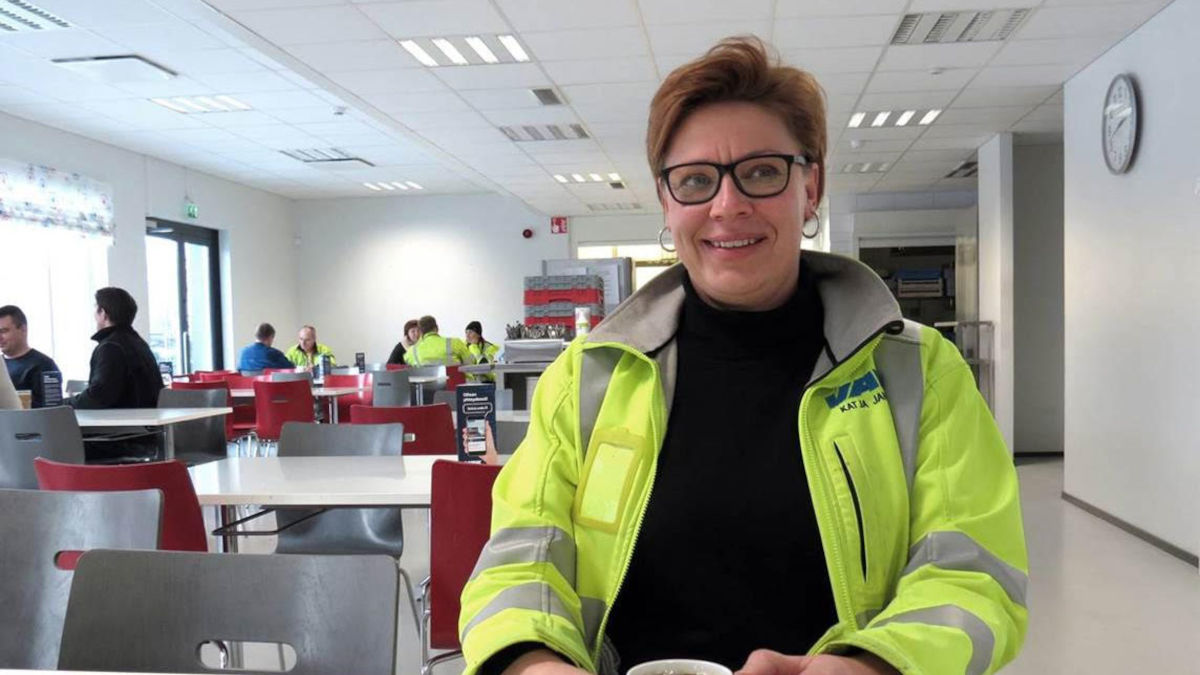 Katja Jansén, Team Supervisor / Operational Purchases, VAK Oy, Vahto
What is your job?
I operate as the team supervisor in operational purchases.
What qualifications do you have?
I am a qualified chef.
What led you to your current profession?
After graduating as a chef, I worked in the catering business during the years 1989-1994. In January 1994, I was offered work at Salo's mobile phone company. For the first six years, I had shift-work in production. I started in soldering inspections, from where I moved on to machine assembly and machine assembly guidance. In 2000, I moved on to a day shift in the duties of a material coordinator. Nokia implemented internal job rotation, and this enabled the transfer to the procurement department. At the time, purchases were made for three different factories (Salo, Germany and Hungary). I operated in various procurement duties between 2006-2011. In May 2011, I started at Musti & Mirri, in store services with the responsibility for orders and deliveries to the Swedish stores. In October 2017, I moved to VAK.
What different jobs have you done at VAK?
At VAK, I have operated as the operational purchaser and the team supervisor of operational purchases.
What is your normal working day like?
I would say that there are never normal workdays. My workdays are rather hectic, I process orders and solve matters that are brought to me in order of their urgency.
What is the team like that you work in?
We have a rather new team. My team consists of three purchasers, all of whom have their own areas of responsibility. We carry out very independent work with the objective of serving production the best we can.
What do you like most and what is most challenging in your work?
I like that we have a good working atmosphere and the workdays are varied. The most challenging part is to get the right amount of material to the warehouse for the correct time. The systems don't currently support procurements in the best possible way, and this occasionally causes problems.
What skills are required from a purchaser?
Accuracy, a systematic nature, quick reaction skills, flexibility and system skills. The Lean system is our most important tool. All purchase orders must be in the system. When the order has been made correctly, we facilitate the work of acceptance, ledgers and production.
What benefits does VAK offer its employees?
We can choose to claim Smartum vouchers that support sports and cultural hobbies, which are partially paid by the employer. We also have an entertainment committee, which organises fun joint activities during leisure time. In case of falling ill, we have access to Pihlajalinna's comprehensive occupational health services.