Kuljetus Juha Anttila Ky: Ease and safety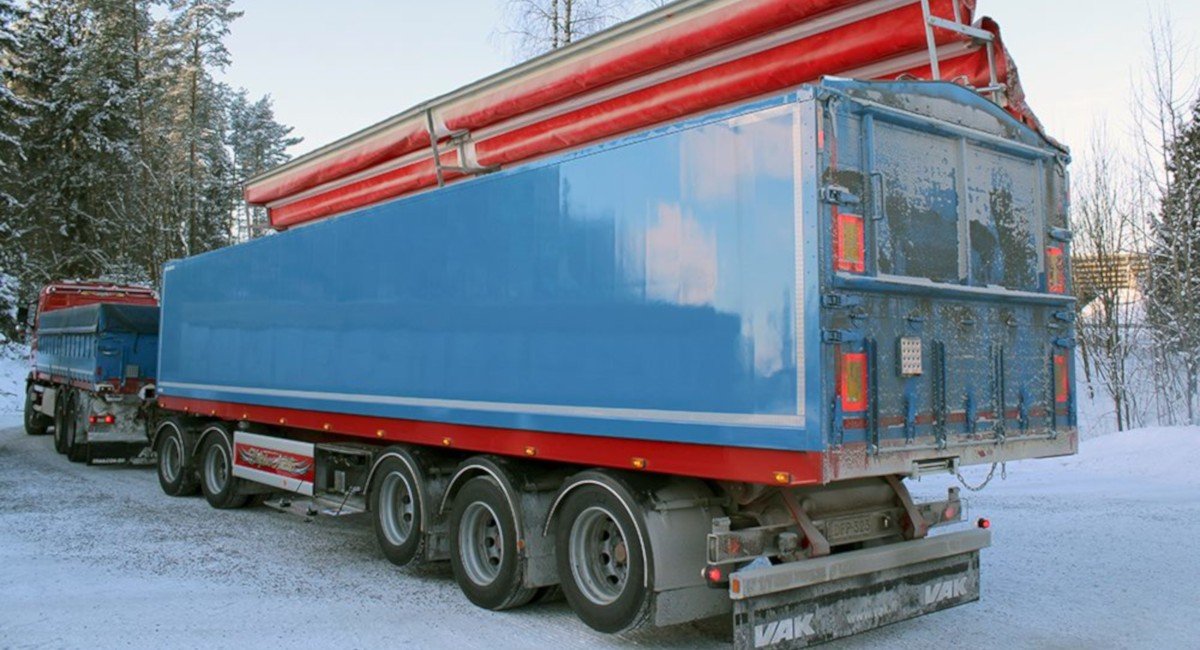 Juha Anttila, who has worked as a logistics entrepreneur for 30 years, is able to value features in the equipment that facilitate work and increase safety. Therefore, Kuljetus Juha Anttila Ky's new 5-axle tipping trailer is equipped, for example, with an automatic cover: the roof of the trailer opens for loading at the press of a button.
"The automatically opening cover makes life a lot easier, and at the same time it is a question of safety. When you get old enough, you begin to appreciate not having to climb and manually wind the cover open," says Juha Anttila.
"Investing in safety is also financially worthwhile, because even one injury can become more expensive than the automatic cover," his son, Juuso Anttila, points out. Juuso Anttila also praises the ease of using the automatics: there are clear instructions in the control unit, which any driver can use without any specific training. The tipping trailer for the business in Taivassalo was a first of its kind for VAK. The pilot project was implemented in close and good cooperation with the entrepreneur, and the result pleased the user a lot.
The trailer that has been specifically designed for the transportation of grain, feed and other mixed goods, has proven in use to be just what it was meant to be.
"The new trailer and all its features function well and look good. It features, for example, structures that are even safer for the driver, and a more slippery body floor, which makes it easier to unload. Hydraulics are saved, since the trailer does not need to be tipped right up when emptying it," explains Juuso Anttila as he lists the advantages of the new trailer.
"The trailer has only been in use for a few weeks, so we don't have very much experience with it, but so far we have been very satisfied. The price was also reasonable," Juha Anttila adds.