LTP Group: I was convinced by VAK's comprehensive service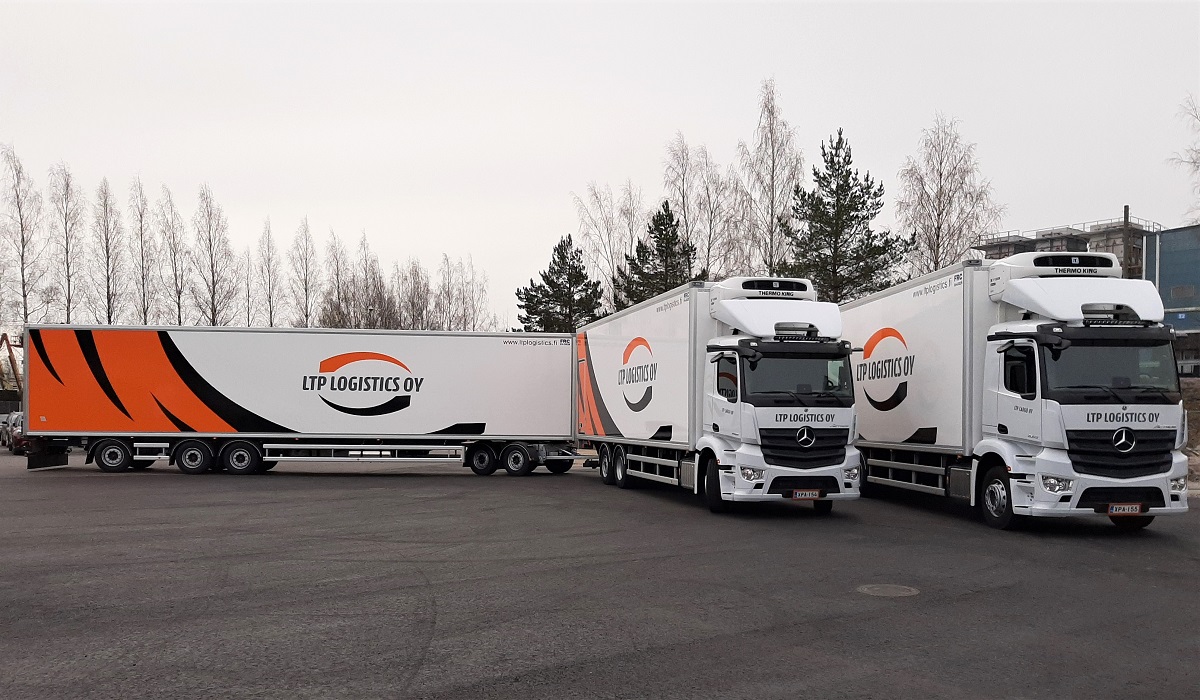 LTP Group's managing director, Matti Tuominen, ordered a 16.5-metre-long HCT trailer and FRC cargo spaces from VAK for a total of fifteen trucks. The large series included several different variations. The thing these cargo spaces have in common is that they can be separated into different temperature-controlled departments with the help of movable partition walls. In addition to this, all the units have a rear tail lift.
The long trailer and the two towing vehicles were handed over in Vantaa to LTP's drivers at the beginning of 2020 and the final four vehicles were ready in June.
Matti, how did you end up ordering new cargo spaces specifically from VAK?
We tendered the equipment procurements with several different suppliers and in the end the decision leaned over to VAK. Jarno Laine convinced me about VAK's comprehensive service, from the production of the outer structure to the life-cycle-long maintenance and repair service. It was important for us to find a reliable partner for our equipment, who would be capable of handling normal repair and maintenance work as well as the servicing of refrigerant units and tailgates, and not forgetting wash services. An extra bonus with VAK was the fact that the company is the only outer structure manufacturer to have its own maintenance network that covers almost all of Finland, and best of all, the maintenance service points are located in Lieto and Vantaa right next to our own terminals.
What type of cargo will be transported with the vehicles you have ordered and in which operating area?

All our vehicles are used for food transports. Our own vehicles operate in the Turku – Tampere – metropolitan area.
How has cooperation with VAK been?
Cooperation has been excellent. It has been three years since I met VAK's staff for the first time at a transport industry trade fair. Mika Liljeström from Veho guided me to VAK's stand where we had good discussions with VAK's sales representatives. Later, I had the opportunity to visit VAK's production plant in Vahto, where I was personally able to see how the trailers and cargo spaces are manufactured. This got me convinced about VAK's expertise in producing first-class transport solutions for Finnish roads.
LTP Group in brief
LTP Group is a strong operator in the food logistics sector. The Group consists of the logistics companies LTP Logistics Oy and LTP Cargo Oy; Lännen Teollisuuspalvelu Oy which specialises in the washing services of plastic freight boxes, as well as LTP Service Oy which specialises in cargo pallets.