Kuljetus Jalonen Ky: New cost-effective slider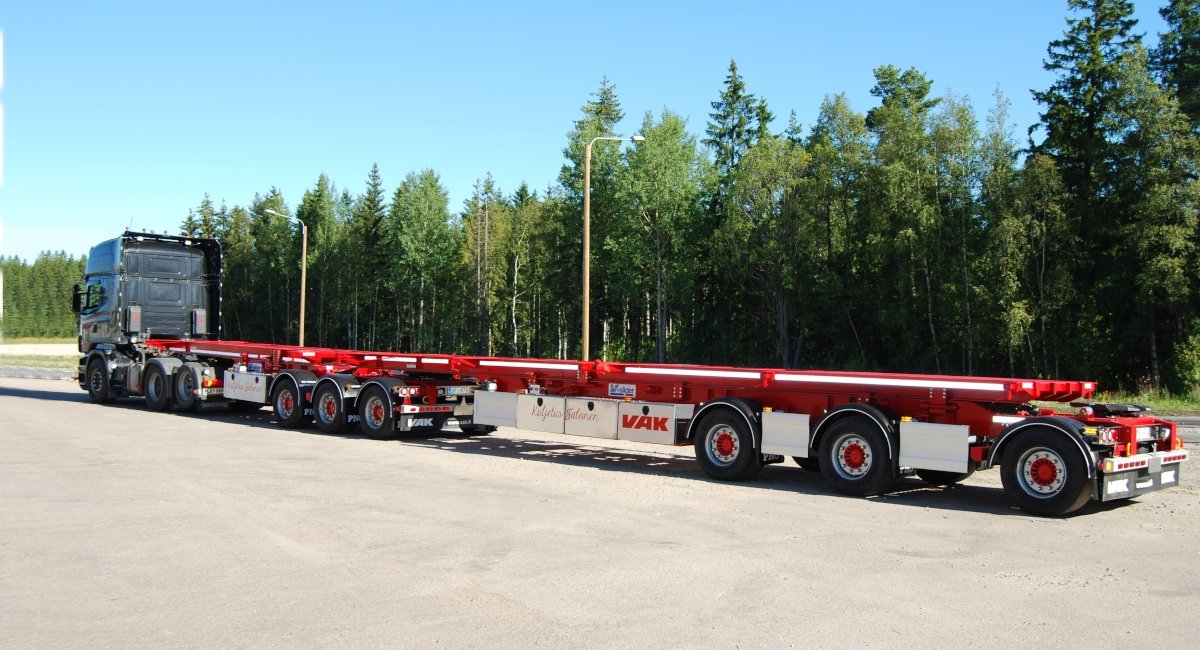 Logistics entrepreneur Juha Jalonen says that he has received easy and uncomplicated service at VAK. The transportation of sea containers is now also easy and uncomplicated, since a new V-Slider combination designed in cooperation with VAK is in use, where trailers can be changed with each other in either order.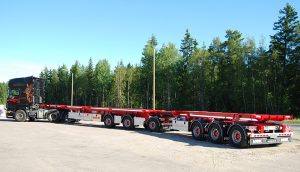 "The weight of the load is always evenly distributed, when the containers can be reordered as you wish. They can also be unloaded and loaded in a smarter manner, i.e. there is no need no go to the port in between to swap the containers. Time and mileage are saved," the entrepreneur rejoices.
The new slider was developed at the logistics entrepreneur's own initiative. Jalonen who transports sea containers from Rauma's port to all around Finland got fed up with managing containers that had to be delivered to different locations. A truck that was transporting containers may often have had to drive an extra trip via the port in order to load and unload in the desired order.
"I thought about, how work could be made more efficient and how to make the transportation of containers flow better. In case of a traditional slider, the shorter container is always in front and the longer one at the back, which in turn determines the order in which the goods can be unloaded. This sometimes causes a lot of extra kilometres," says Jalonen as he describes the problem.
In May, the entrepreneur and his partner convened with VAK to come up with ideas on the changes that needed to be made to the traditional slider. Three months later, Juha Jalonen already had the new slider in use.
"The diversity of the new trailer has been a joy and benefit almost every day. This is really useful, and I can warmly recommend it to everyone, who transports containers!"